This week we had a Valentine's date with Merol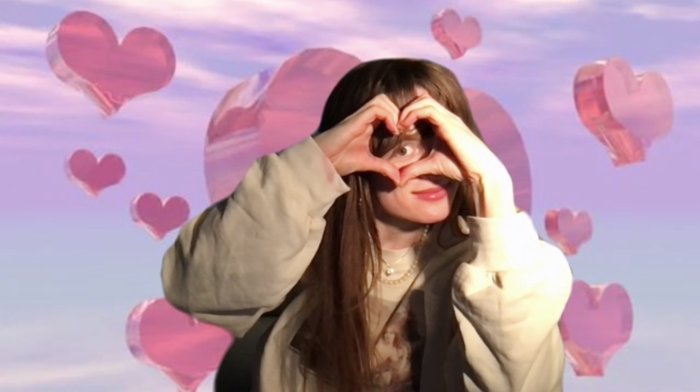 From Lekker met de meiden, to Knaldrang, The hits of pop artist Merel - better known as Merol - are deliciously catchy and playfully feminist. With an unapologetic and self-satirical voice, she challenges the notions we perceive as normal. Because why wouldn't it be okay for women to loudly claim their sexual desires, in the same way as men have been doing for ages? And why would it matter that she, Merel, doesn't have a butt? The latter became the refrain of a song written in response to objectifying YouTube comments. Merel is a true Venus, a pop sensation that spiced up the nation! And, as you can probably tell, we're a bit smitten with her. So, we took her out on a romantic Valentine's day date, discussing pet names, croissants with Nutella and how to deal with unsolicited criticism. 

If you would give yourself a pet name, what would it be?
If I was my own girlfriend, I'd call myself foxy. Because a fox also has red hair. 
With which qualities of yourself are you totally in love?
My creativity, ambition and my naivety.
Your songs contain a healthy dose of self-mock. When is the last time you made yourself laugh? 
After I've made a big fuss because I lost my keys right before having to leave the house for example - which always stresses me out way too much. The keys in question are just on a shelve of course, and when I step out the door all sweaty I think to myself; "Christ, I'm so hyper." Then I can make myself laugh, like; "pfft, ease up girl!" Not that I find myself incredibly hilarious, but because I've fallen in the same pattern again. 
You receive quite some criticism in the comment sections of your work, which, a while back, involved your butt - mainly how you didn't have one. Instead of ignoring these comments, you responded with a song (appropriately titled: Geen reet). How did you come up with the idea of turning negative comments into such a positive song?
The comments were on the clip of Kerst met de fam. I wore a very tight suit, so I really was a plank! But, I'd never thought about the fact that I didn't have a butt. So, I only became aware of it after everybody posted these comments. The current, normative, feminine beauty ideal indeed exists of large breasts and butts with very small waists - like Kim Kardashian, you know. I'll never have a butt like that and that really doesn't matter! So I decided to make a song about it. I didn't want to make a sad song like "oh poor me, look at me getting bullied in the comment section of YouTube." I'd rather write a fun song, empowering people to celebrate the aspects of themselves which might not meet normative beauty ideals. 
Sadly, it's not uncommon for female artists to present their (creative) work, only to receive comments on how hot they might or might not be. How do you deal with objectification as a female, feminist artist? 
I try to spend as little time as possible on it, to make music rather than talk. It can be very distracting to spend your time reading comments on Instagram, so I try not to. Someone once advised me: "Don't listen to the criticism of people, you wouldn't go to for advice." I thought that was a really good point. I think you can also steer it a bit. My posts now mainly revolve around music, so people usually comment on that rather than my body. 
You already mentioned it, but what advice would you give people dealing with unsolicited criticism?
Don't take criticism from people you wouldn't ask for advice!
Imagine, you can spend Valentine's day only doing things for yourself. What would your day look like? 
First, I'd like to have breakfast with croissants with lots of Nutella. Then, I'd like a massage and go to the sauna. Afterwards, I'd go shopping at the T.I.T.S. store! And, finally, I'd just like to sit on the couch and watch a terrible Rom-Com. 
Do you have anyone special in mind for that massage?
No, just a masseuse with strong hands. I don't want my boyfriend to massage me because then I have to massage him back. I just want someone who selflessly massages me.
Speaking of Valentine's day: You have an exciting surprise planned. What can you divulge in five words?
Hmm… Was that it? Oh shit!… No! those were already five words, right?
Haha, okay, you get a redo. 
Foefsafari, anniversary, single, stream it! 
And we teamed up with Merol to create a Foefsafari t-shirt. It's set to launch in the first week of March, so stay tuned! 
Interview and image: Merel Baldé